Upcoming Events at Wynkoop
Wynkoop Brewing Company is a busy place. Check this page for all the upcoming events to stay informed on what is going on. Whether it's the Great American Beer Festival or a tapping of a new limited edition beer, there is something for everyone to enjoy.
February 11. 2016
Hey now. Made in the Shade Records presents 'Throwback Thursday' at the Marquis Theatre, Thursday, February 11th. 18 and older. Free entry! $3 beers from yours truly along with raffle, prizes, and old school jams all night. See you there!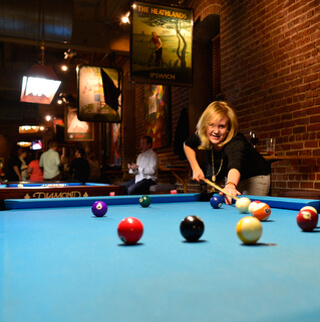 February 14. 2016
Join us at Wynkoop from 11 am till 10 pm for an Anti-Valentine's Day affair with craft beer, people you don't hate and free pool, all in a PDA-less environment. Why didn't anyone think of this? Well we did. And you're welcome. See you the 14th
March 05. 2016
Please join us for our 14th annual ode to strong ales! Boulder Strong Ale Fest features epic brews from craft breweries around the country, bringing the beers of brawn and this king of categories to one holding pen for your pleasure. To make it into this fest, a beer must be 8% ABV or higher and represent something very special from the heart and soul of its creator.