WYNKOOP BEERS
The Wynkoop Brewing Company brews and cans 9 unique seasonal craft beers that can be found at your local liquor store. The brewpub itself has an always rotating tap with 20 beers brewed right here in Colorado. Come in or pick us up, either way enjoy!
Here is our current list of seasonal brews.
Rye-Teo, Old Chap
Our imperial rye stout was made with 3 kinds of rye and then for good measure we aged it for four months Laws Whiskey House Secale rye whiskey barrels. The dry spiciness of the rye is balanced by rich dark malt notes and vanilla from the barrels.  All of the rye makes for a dark deceptively boozy treat.
available: Seasonal on draft
oak aged barleywineSleggehammeren
This oak aged English style barley wine was made with love by Bess.  Slight herbal and spice notes from the hops followed by a sweetness of malt and British ale yeast.  Oak ageing gives the beer a dry woody finish.
available: seasonal on draft
Saison De Seigle
This French saison is brewed with lots and lots of rye; Malted rye, crystal rye, and flaked rye. It was allowed to free-rise during fermentation leading to a very dry saison. The Rye and yeast character lends a spiciness to the beer, with just a hint of Belgian flavors.
available: spring seasonal on draft and in cans
Kettle soured saisonNecessity Saison
Sometimes something terrible becomes something magical.. It was the blizzard of 2016, the brewers of Wynkoop were using their shiny new brew house to make the first batch of Saison de Seigle for the season when everything went wrong. Due to the storm and the use of city steam the team could not achieve a boil. In an attempt to salvage the beer lacto was introduced in the kettle and left over night. The following day when the wort had reached a low enough pH the steam worked and the batch continued as normal.
The resulting beer has a mouth puckering sourness with hints of bubblegum and spice from the saison yeast blend and the rye malt.
available: seasonal on draft
Forethought Saison
This French saison is brewed with lots and lots of rye; Malted rye, crystal rye, and flaked rye. It was allowed to free-rise during fermentation leading to a very dry saison. Post fermentation this beer was retired to oak barrels dosed with a blend of Lacto, Pedio, and Brett. After 8 months of slumber the beer has gained a complex tartness with notes of the whiskey that once called the barrels home.
available: seasonal on draft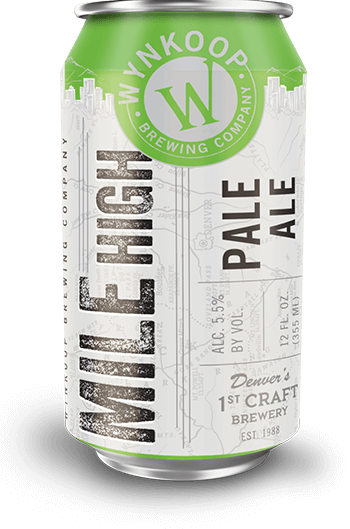 PALE ALEMile high
Our intense, sticky pale ale is a hop head's dream. Muscular but balanced, it delivers a lush hop aroma thanks to a post-boil addition of whole-leaf hops in our Hopinator hopback. These verdant gifts meld with more hop flavors and bite paired with deep pale-malt goodness. Revered by our fans of extra strong and extra hoppy beers.
available: year round on draft and in cans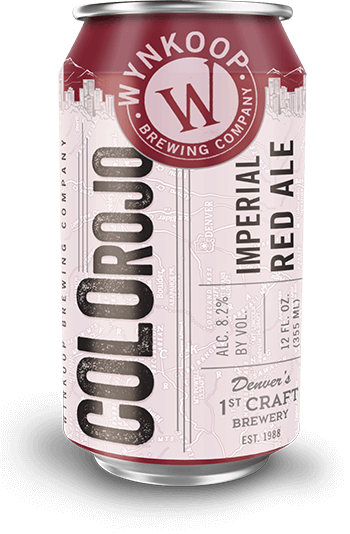 Colorojo
This small batch gem is a divinely drinkable Imperial red ale. It's crafted with mountains of malts and specialty grains, and an avalanche of Whole-Flower Amarillo dry hops. Colorojo features a glorious "rojo" color, a heady aroma, sticky body, velvety flavors of caramel and malt, and verdant hops throughout.
available: Year round on draft and in cans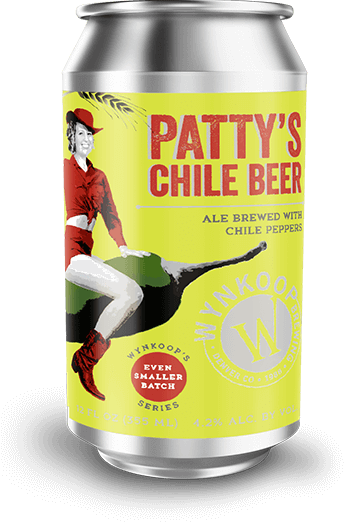 Chile beerPatty's
A longtime favorite among fans of outside-the-lines beer, this unique golden ale is aged with Anaheim, serrano and ancho peppers. The result is a head-turning beer with deep pepper flavors and aromas but no heat. A GABF medalist named years ago in honor of Westword founder Patricia Calhoun.
available: year round on draft and in cans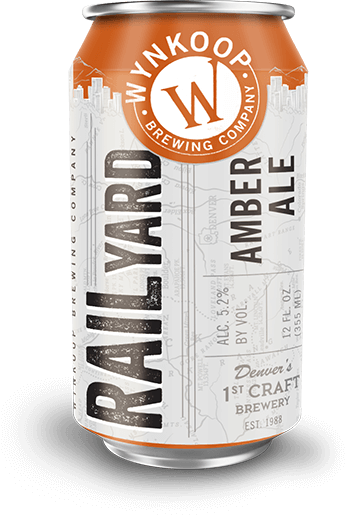 Amber aleRail Yard
Our elegant, hybrid amber ale is made with German malts and hops and fermented with a British ale yeast. One of craft beer's first style mashups, it has an aroma of sliced apples, wonderful flavors of caramel and a kiss of hops on its finale. Rail Yard has been our most popular beer for over 20 years.
available: year round on draft and in cans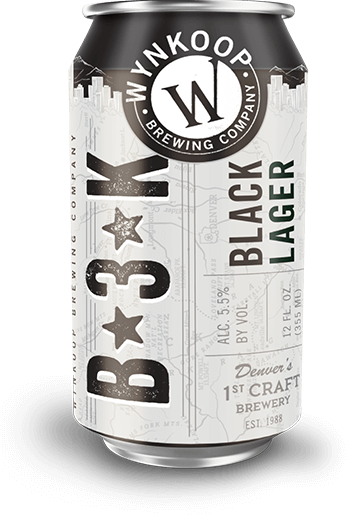 Black LagerB3K
Our acclaimed German-style schwarzbier is a uniquely thirst-quenching version of dark beer. It's unfiltered (for extra texture) and features gentle notes of coffee and dark bread and a hint of smoke. A two-time GABF medalist, it's the perfect perception changer for folks who swear they don't like dark beer.
available: year round on draft and in cans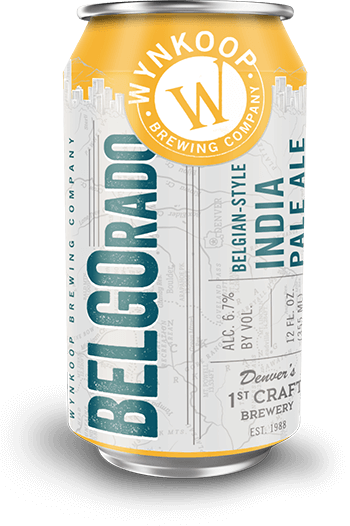 INDIA PALE ALE (IPA)Belgorado
Belgorado is a Belgian-style IPA made with barley grown in Colorado's San Luis Valley and fresh hops handpicked at Misty Mountain Hops farm near Montrose, CO.
available: Year round on draft and in cans
Uber Lager
Our German-style lager combines the elegant hoppiness of a classic pilsner with super drinkability.  Made with Bohemian pilsner malts and both noble and New Zealand hops. Uber Lager gets a special dose of aroma hop character via a load of whole leaf Saphir hops in our Hopinator hopback. A super session beer for craft beer nuts and newcomers!
available: year round on draft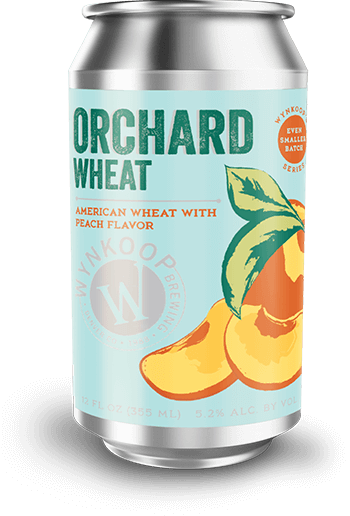 Orchard Wheat
An unfiltered, American-style wheat beer, orchard wheat is made with premium malts and wheat and natural peach essence and juice. We custom make this beer for the Elitch amusement park in Denver. Designed for springtime quaffing, the Orchard Wheat is a refreshing yet complex beer with a creamy body, bready malt and wheat flavors, restrained hops, woodsy citrus notes, and ripe peach orchard aromas. It needs no citrus garnish on the glass.
available: summer seasonal on draft and in cans
Bavarian - styleWixa weiss
This Bavarian-style, unfiltered wheat beer features classic aromas of clove and banana over an immensely quaffable and bready blond beer. A GABF gold medal winner, it's fermented with a German yeast (from the Hans Hopf brewery) brought back years ago by our founder, John Hickenlooper.
available: coming spring 2016
Milk stoutCowtown
A creamy, semi-sweet nitro stout, this dark wonder features flavors of chocolate, coffee and a pleasing sweetness thanks to an addition of lactose (AKA milk sugar). Crafted with seven specialty malts and low on alcohol, it's the ultimate session beer for dark ale lovers. A great dessert beer, too.
available: year round on nitro
Artillery Ale
This smooth, dark, warming ale pays tribute to the avalanche warriors that keep Colorado's snowy slopes safe for travel and play.  An oak aged imperial brown ale that is deceptive in booziness.  This beer will lull you in like a warm fire place with notes of vanilla and burnt caramel and a rich full mouthfeel. 
available: winter seasonal on draft and in cans
Rocky MountainOyster Stout
This April Fools joke turned reality foreign-style stout is made with roasted barley, seven specialty grains, "steerian" golding hops, and roasted bull testicles.
available: seasonal draft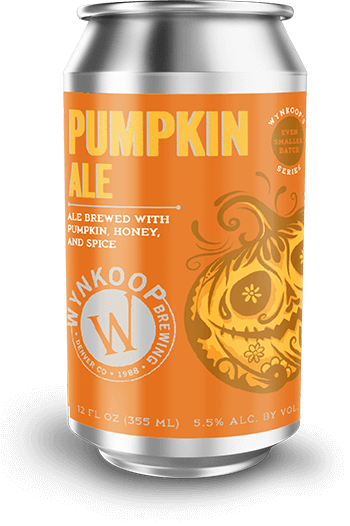 Pumpkin Ale
A longtime Wynkoop fall favorite, our revered "drunken pumpkin" ale is now on tap at Wynkoop. This English brown ale is loaded w/ pumpkin three ways: fresh roasted, pureed and flaked, then spiced to perfection. Equal parts beer and pumpkin pie, we think it tastes like hugs and warm sweaters.
available: fall seasonal on draft and in cans
Salted caramel Apple Ale
A malt based hard cider, with real caramel sundae topping and a touch of salt.  Not too sweet, the tart dry notes of the cider contrasts well with the undertones of the richness in the caramel. This custom recipe made exclusively for Elitch Gardens was an instant hit! It sold out in less than a week last year… don't worry, we're making more than last year!
available: seasonal on draft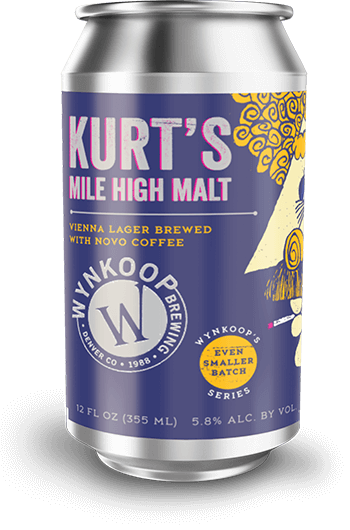 Kurt's Mile High Malt
A Vienna style lager brewed with lightly roasted Ethiopian ANYETSU coffee using a recipe handed down by Kurt Vonnegut's grandfather, who was a brewer. The beer is a malty sweet and copper colored brew with low bitterness (20 ibu) that showcases balance and nuance of coffee flavor in a very clean and drinkable lager.
The recipe for this beer was given to Wynkoop founder John Hickenlooper by the late author. The first batch was brewed in 1996 and then again in 2007 as a tribute to Kurt's passing. We are brewing it to celebrate our 25th year in business and by recreating some hidden gems in our trick bag, we are paying tribute to our brewing history.
available: coming in 2016