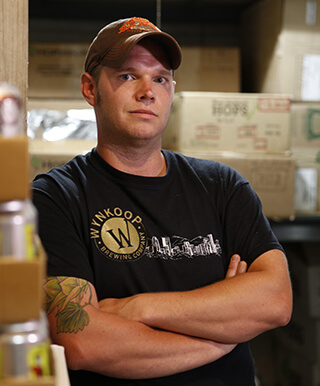 Greg Moore
Head Brewer
Wynkoop's Head Brewer Greg Moore came to Colorado from New York state by way of the University of Connecticut, where he graduated with a degree in molecular biology. His first brewing gig was at Rock Bottom Brewery in Downtown Denver before he started at Wynkoop in 2012. He was promoted to head brewer in March of 2015. Greg is an avid cornhole player and a dog Dad to a puppy named Maibock.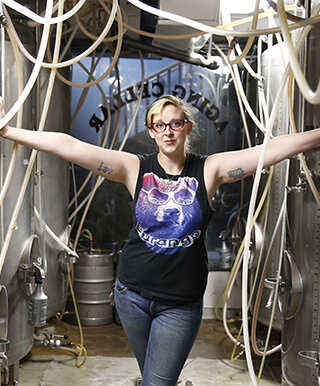 Bess Dougherty
Lead brewer
When Bess Dougherty brought her love of unicorns and candy-infused beers to Wynkoop in 2012, she was the first female brewer to be hired at the company in 24 years. An experienced homebrewer and a graduate of the Siebel Institute of Technology's online brewing school, Bess was quick to make her mark on Colorado's craft beer scene. Bess is an active member of the Pink Boots Society and well-known around town for her unexpected beer ingredients (like gummy bears), and wacky knee-high socks.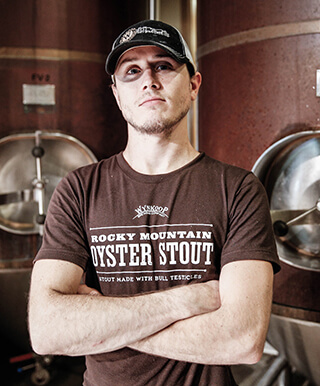 Charles "SandMousse" McManus
Brewer
Charles came to Colorado for the same reason that all self-respecting transplants do: beer. He arrived with a degree in Nutrition & Food Sciences from Florida State University and an affinity for homebrew, and was overjoyed to clean Wynkoop's kegs. He's since become an assistant brewer at Wynkoop who works hard not to drink all the Colorojo Imperial Red Ale before it's available to customers. Charles is the proud puppy parent of Lil Miss Ida.